Izzy's Breast Cancer Awareness Drive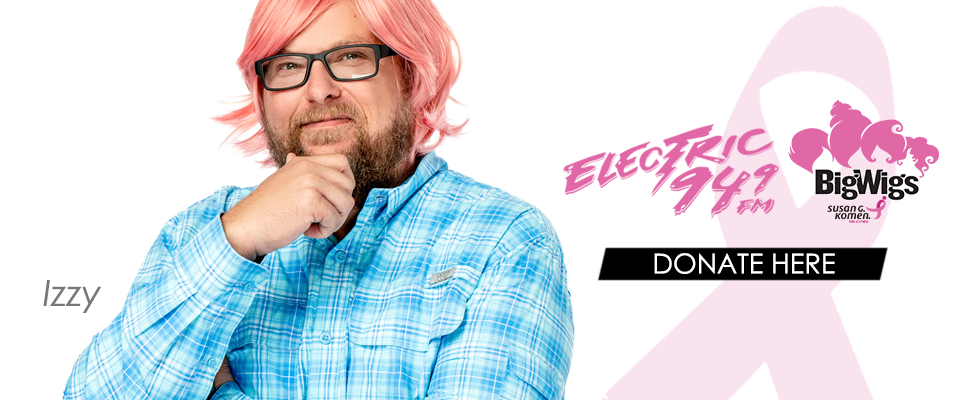 October is Breast Cancer Awareness Month and Electric 94.9 has partnered with the Susan G. Komen Race for the Cure to help raise much needed funds for LOCAL recipients.
Izzy from Izzy & Jinger in the Morning on Electric 94.9 has stepped up to try to raise AT LEAST $2,000 for the Race for the Cure. You can help him reach his goal! Click below to donate.