Appalachian Fair to announce music lineup June 13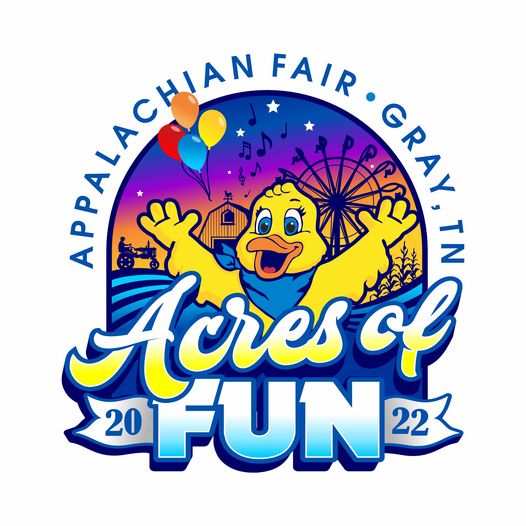 The Appalachian Fair will soon announce the lineup for this year's musical entertainment. Fair organizers posted an update to their social media on Friday morning, with a first-look at the 2022 official artwork, theme, and lineup announcement date.
Officials say the lineup will be released to the public on June 13th at 10 AM. This year's Appalachian Fair carries the theme "Acres of Fun"; and it happens in Gray, Tennessee from August 22 to 27.
(Image: Appalachian Fairgrounds / Facebook)