Down with the Dirt: First layers laid on Bristol Motor Speedway for April's Food City Night Race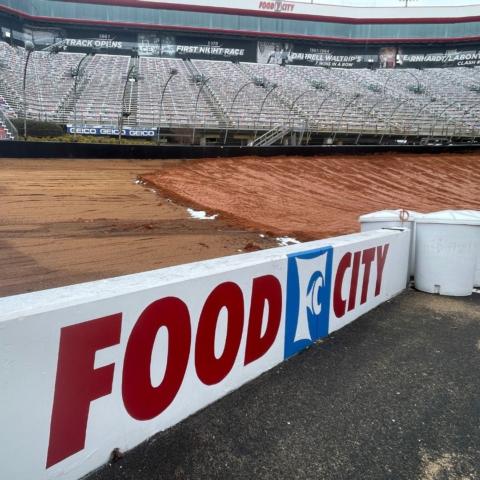 Bristol Motor Speedway announced the first truckloads of dirt have been placed on the racing surface this week to prepare for the track's first NASCAR Cup Series race of 2022.
An initial layer of sawdust was laid on the high banks earlier this month as the track will host the first-ever dirt race for the new Next Generation car that debuts at Daytona next month.
The Food City Dirt Race will be a primetime viewing event on Fox on Easter night beginning at 7 p.m.
(IMAGE: Courtesy of Bristol Motor Speedway / Speedway Motorsports)