Northeast State Community College offering free photos with Santa in a helicopter Dec. 18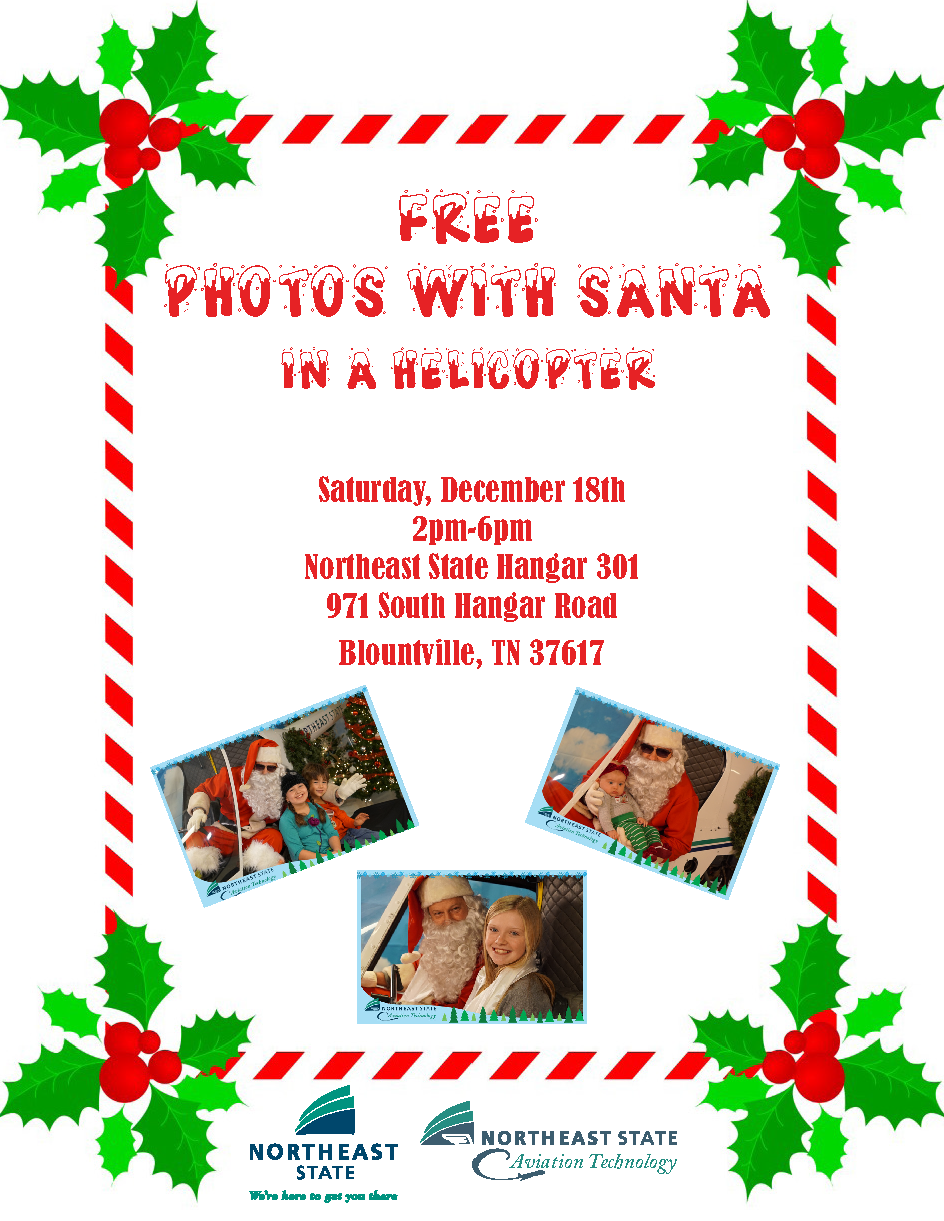 Santa is coming to Northeast State Community College– in a helicopter. The school says this Saturday, families can meet Santa and take pictures with him in a helicopter for free. Northeast State's Aviation Technology program is hosting this event, which is open to the public.
This event happens at the Northeast State Hangar, which can be found at 971 South Hangar Road in Blountville, behind the Tri-cities Airport. The free event happens on December 18th from 2 to 6 PM.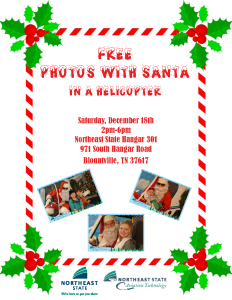 (Image: Northeast State Community College)