Old Fashioned Christmas Fair happening in Kingsport Nov. 19, 20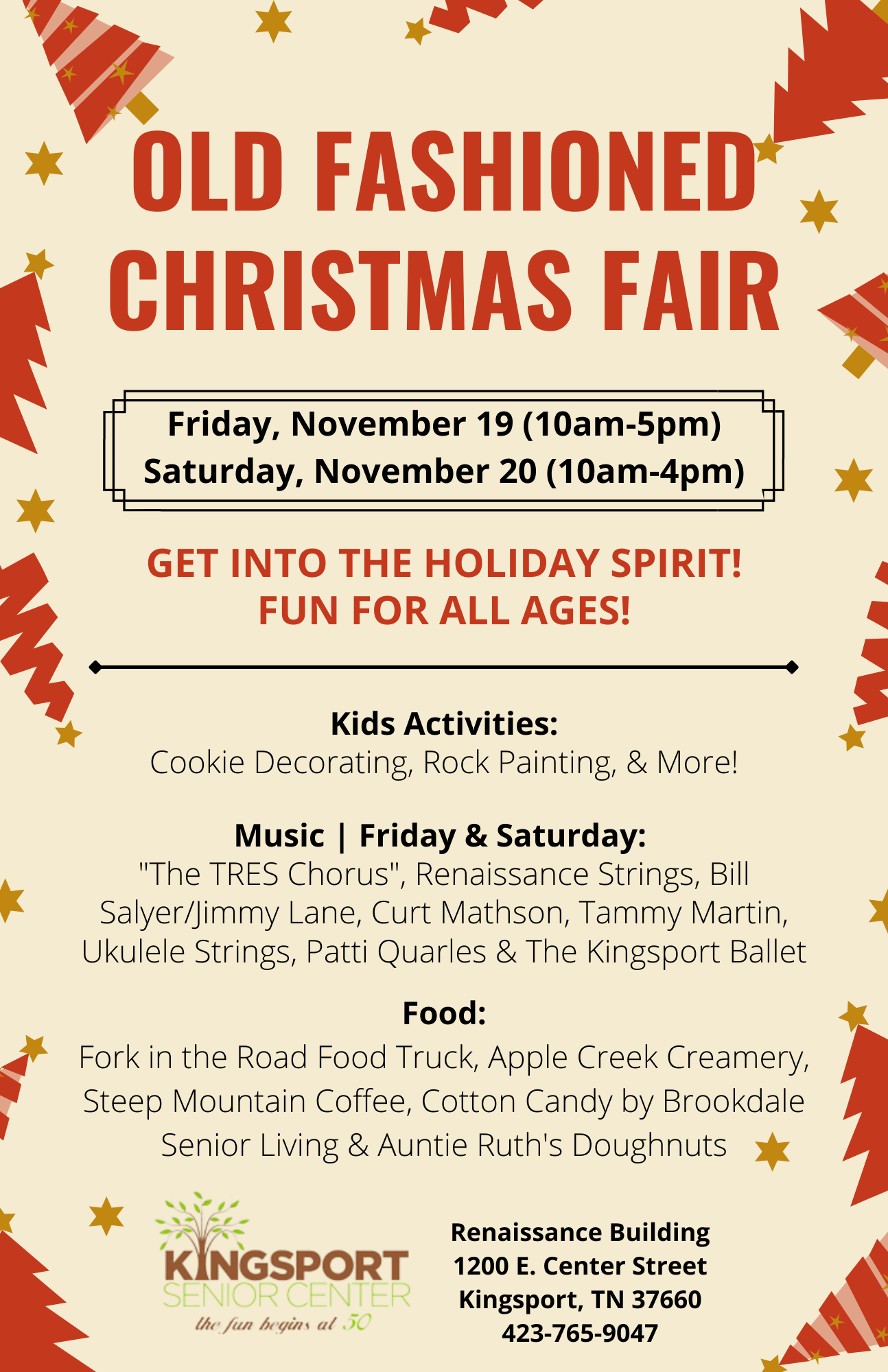 An Old Fashioned Christmas Fair is happening in Kingsport this weekend. Organizers say over 40 local craft vendors will be in attendance with handmade items from soap and body care to Christmas ornaments and décor.
Christmas music will fill the air, and parents can shop while kids create ornaments and decorate cookies. Additionally, food trucks with sweet and savory menus will be in attendance. This Old Fashioned Christmas Fair happens at the Kingsport Renaissance Center on Friday from 10 to 5, and Saturday from 10 to 4.
(Image: Kingsport Senior Center)