Police: Parents indicted after Johnson City infant discovered with multiple bone fractures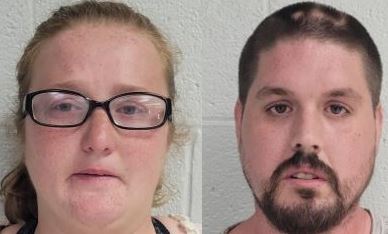 A couple under investigation since this spring when their daughter was brought to an emergency room with a broken arm is being held in the Washington County, Tennessee Detention Center.
Troy Hicks, 30, and, Katarina Michelle Finney, 24, of 1142 Huffine Road, Johnson City, were both indicted this month on one count of aggravated child abuse and child neglect, according to court information.
Medical experts told the district attorney's office that the injuries were the result of "non-accidental trauma." A report from the Sheriff's Office said Hicks and Finney could not provide an explanation about the infant's condition.
Child services reported that the now 11-month-old girl showed signs of previous bone fractures in her arm, leg, and ribs during an exam.
(MUGSHOTS: WCDC TN)