Portion of Milligan Highway down to one lane Feb. 1-3 for construction work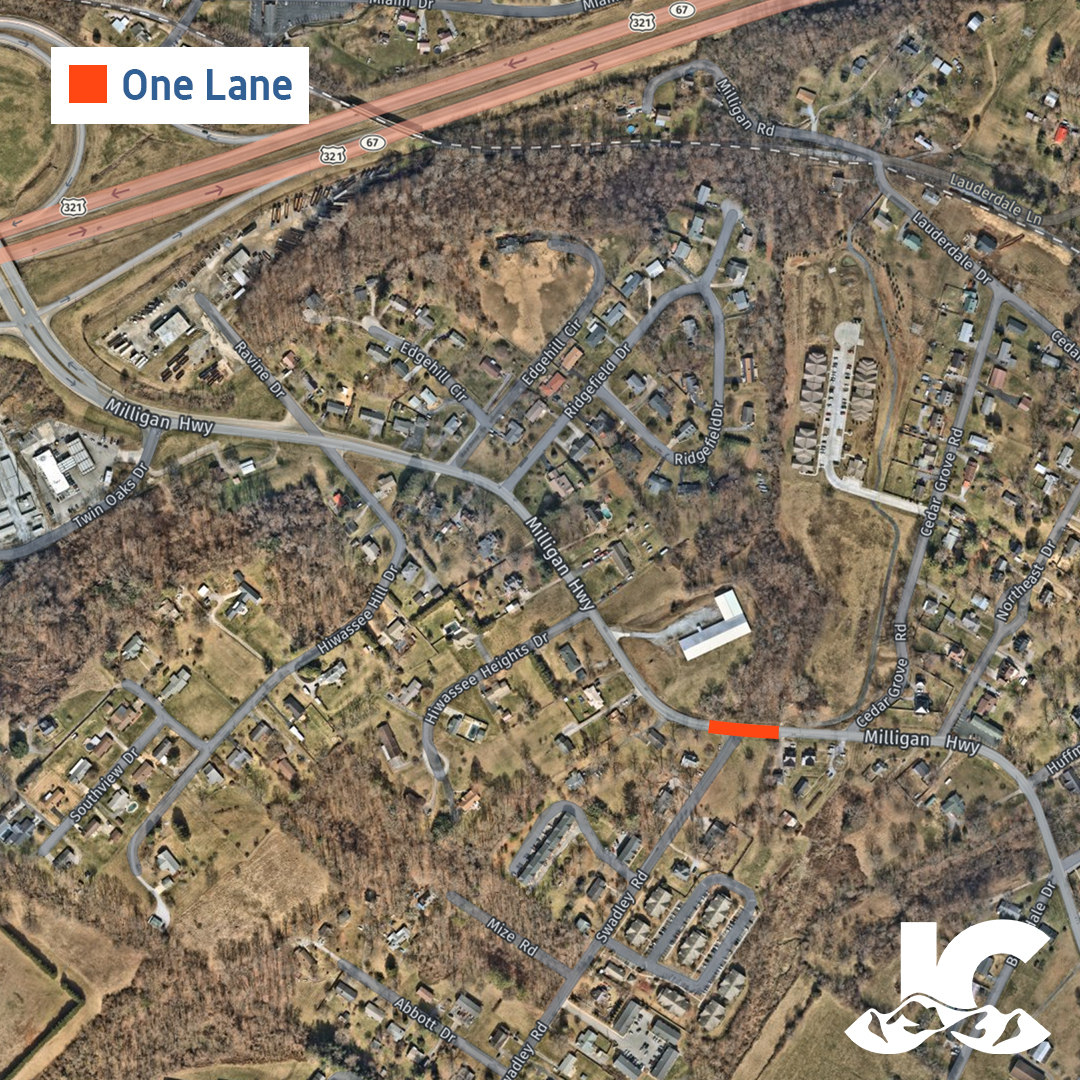 Traffic on Milligan Highway will be affected next week as construction crews install a new waterline. Officials say traffic will be reduced to one lane on Milligan Highway at the intersection of Swadley Road from February 1st to the 3rd between 8 AM and 5 PM each day.
Flaggers will be present to direct traffic flow and drivers are encouraged to avoid the area. Those who cannot avoid the area should expect delays and use caution in work zones.
(Image: City of Johnson City)