Rose Gold Sneakers? Yeeeaaaas!!!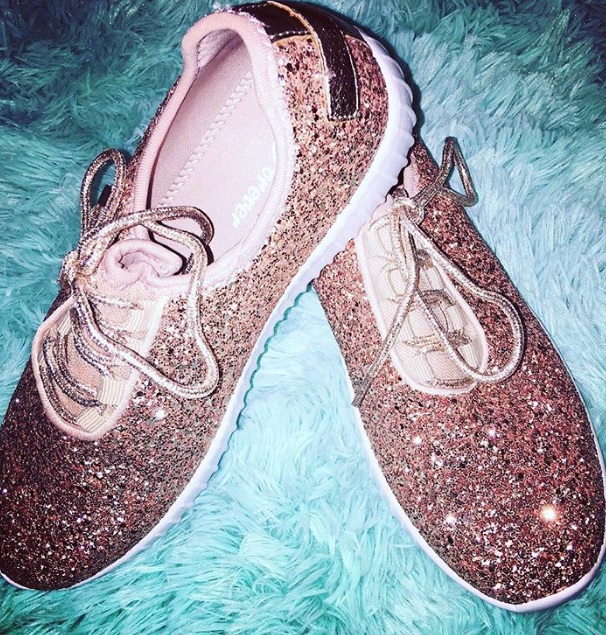 There is now rose gold everything, all the way down to these sneakers! Yes, my feet needs the sparkle. According to Popsugar the Forever Link Glitter Sneakers are not only magical, but comfortable as well! They come in other colors, are affordable ($20.00 – 26.00) and can be found on Amazon.
We are *not* affiliated with Amazon and we are *not* getting anything for this post. I just like glittery shoes and thought you might, too.