Slain Big Stone Gap policeman saluted by Youngkin in General Assembly speech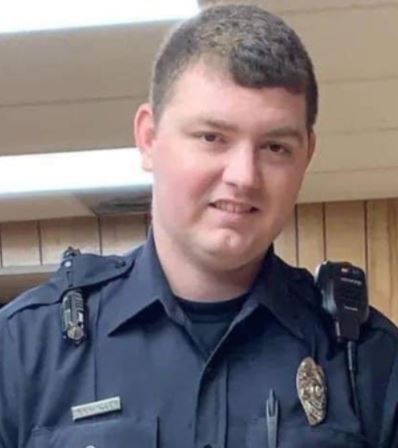 In his address to the Virginia General Assembly, Governor Glenn Youngkin took several minutes to recognize the passing of a Big Stone Gap police officer while asking lawmakers to make better budget decisions for local law enforcement.
Michael Chandler, 29, was gunned down on his birthday in November and his accused killer Michael White sits in jail in Duffield with 13 charges.
"Incidents like this are all too common today. We'll never know the depth of this loss to his family but we grieve with them and pray for them," Youngkin said.
He also acknowledged Michael's wife and fellow Wise County officer Natasha Chandler while calling for more comprehensive spending for what law enforcement needs to do their job.
"…She's a Wise County deputy sheriff who even after losing her husband insisted on returning to serve. She's watching this afternoon. Please join me in recognizing the sacrifice her husband Michael made on all of our behalfs," said the Governor.