Stolen car leads to arrest in Chuckey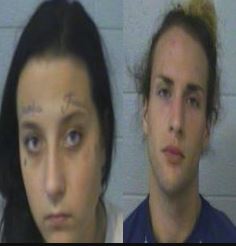 The discovery of a stolen car out of Florida in Chuckey, Tennessee leads police to two suspects with outstanding warrants.
Taylor A. Dykes, 18, of Limestone, and Jared Shaffer, 22, of Johnson City were taken into custody after officers received a tip about the couple's whereabouts.
Dykes faces additional charges after investigators found stolen items and meth inside the vehicle.
(MUGSHOTS: WCSO TN)