Trial scheduled to begin for Florida convict accused of murdering Elizabethton woman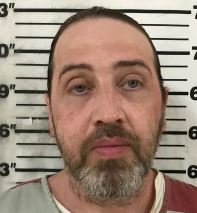 The next four days in Carter County Circuit Court have been set aside for the murder trial of a Florida convict accused of raping and injuring an elderly Elizabethton woman.
Mary Nolan, 87, died from the injuries that police said Chad Benfield inflicted in July of 2017 inside her home. The two were neighbors and items belonging to Nolan including her nightgown were found in Benfield's basement.
Nolan died 12 days later. DNA taken from underneath her fingernails was a match to Benfield.
(MUGSHOT: BRISTOL BROADCASTING CO NEWS ARCHIVE)