U.S. Geological Survey reports 2.0 magnitude earthquake in Greene County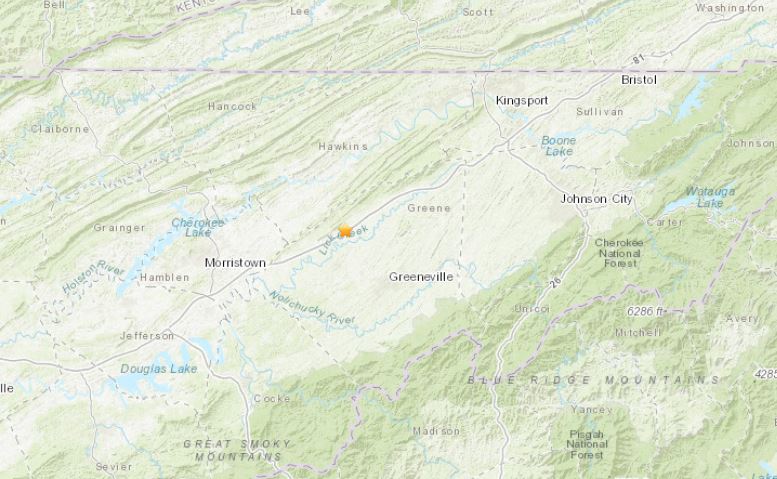 A 2.0 magnitude earthquake was reported in Greene County by the United States Geological Survey last week. On December 23rd, an earthquake occurred less than half a kilometer underground, in the area near interstate 81 in Mosheim.
According to the USGS website, four people reported that they felt the earthquake. All reports say the seismic activity was weak. The USGS encourages any individuals that feel a reported earthquake to log it on their website, at earthquake.USGS.gov. More information on this specific earthquake can be found here.
(Image: USGS Website)