VDOT reviews operations during 'Frida' as Winter Storm Izzy threatens East Coast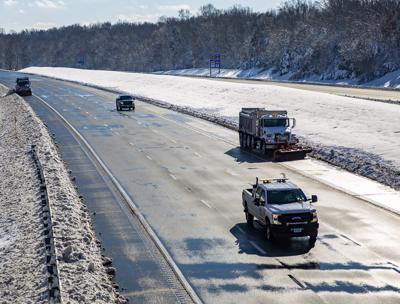 The Virginia Department of Transportation has crunched the numbers on service calls and other data related to Winter Storm Frida earlier this month that impacted the state's 58,000 miles of roadways.
The much-publicized Interstate 95 snow-in crippled snowplows and knocked out electronic traffic boards to warn drivers resulting in more than 20,000 VDOT workers and contractors working hours on end.
Crews removed 1.5 million cubic yards of debris while half a million households were without power for multiple days due to Frida.
VDOT Commissioner Stephen Brich said changes to prevent the problems of the last snowstorm are already being plotted for this weekend's potential winter blast.
(IMAGE: ASSOCIATED PRESS)