Abingdon police say domestic violence victim able to escape suspect to get help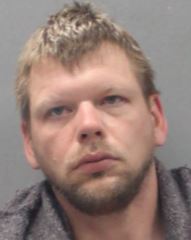 Police are saying the victim in a violent domestic incident in Abingdon was able to escape her attacker and receive help.
Eyewitnesses found the woman covered in blood with her hands bound behind her back near Bradley and Preston streets. Investigators determined that Michael David Beck held the woman captive and struck her in the head with a bat.
Beck, 38, is charged with malicious wounding, strangulation, abduction, preventing the victim from contacting emergency help.
Beck is held without bond and could face additional charges.
(MUGSHOT: SWVRJ / APD VA)