Accused killer of Big Stone Gap policeman named in federal drug and weapon indictments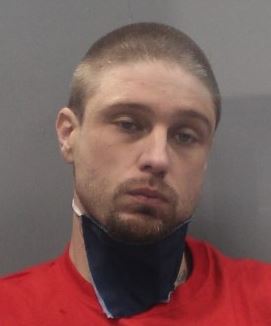 An accused cop killer in Southwest Virginia now faces federal drug and weapon charges related to the fatal shooting in Big Stone Gap nearly one year ago.
Michael White, 34, is one of 19 individuals charged in a narcotic conspiracy ring that US Attorney Chris Kavanaugh said trafficked more than 100 pounds of meth and other drugs during the year in Lee, Wise, and Scott counties.
White is accused of gunning down Officer Michael Chandler at a locally-known drug house in Big Stone. Kavanaugh said White was a local dealer who peddled narcotics.
The individuals named in the U.S. Attorney's Office report are:
– Christopher Adam Dewayne Bates, of Appalachia, Virginia
– Amanda Nicole Blanton, of Big Stone Gap, Virginia
– Charles Ryan Bowman, of Duffield, Virginia
– Elicia Amber Burns, of Evarts, Kentucky
– Brian Gregory Carroll, of Big Stone Gap, Virginia
– Keri Leann Corbin, of Jonesville, Virginia
– Hailee Michelle Dietz, of Big Stone Gap, Virginia
– Anthony Curtis Steven Holmes, of Duffield, Virginia
– Paul Thomas Jones, of Big Stone Gap, Virginia
– Timothy Ray Jones, of Duffield, Virginia
– James Brian Mullins, of Abingdon, Virginia
– Justine Dwayne ("Doughboy") Skaggs, of Duffield, Virginia
– Lucille Renee ("Lucy") Vanover, of Duffield, Virginia
– Misty Lynn Ward, of Big Stone Gap, Virginia
-Kacie Lynn Werner, of Duffield, Virginia
– Tiny Lue ("Tina") Westmoreland, of Big Stone Gap, Virginia
– Tyler Lee Westmoreland, of Big Stone Gap, Virginia
– Michael Donivan White, 34, of Big Stone Gap, Virginia
– James Ray Worley, of Appalachia, Virginia
(IMAGE: Bristol Broadcasting Co News Archive)