Armed robbery reported at Johnson City convenience store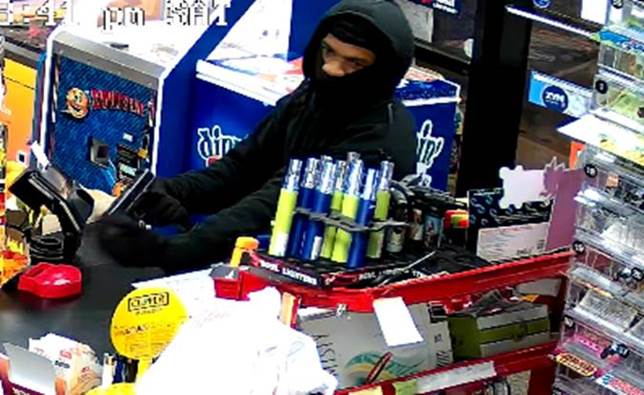 A Saturday night hold-up is under investigation by the Johnson City Police Department.
The report said the incident took place before 10:30 at the Exxon gas station at 917 North State of Franklin. The clerk was held at gunpoint while the suspect identified as a black male wearing black pants, hoodie, black gloves, and ski mask demanded cash.
Anyone with information on the case can call Johnson City Police at (423) 434-6166, Crime Stoppers at (423) 434-6158, or submit an anonymous tip online.
(IMAGE: Courtesy of JCPD TN)