Baby found unresponsive at Abingdon home sent to Roanoke for cause of death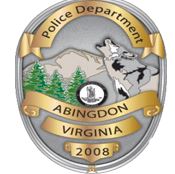 An investigation has been launched after a baby that was found unresponsive at an Abingdon, Virginia home later died at an area hospital.
Preliminary information from police says help was summoned for the 10-month-old infant just after 11:30 a.m. on Tuesday at the dwelling on Cambridge Street.
The body has now been sent to medical examiners in Roanoke to determine a cause of death.
(IMAGE: Abingdon VA PD / Official Facebook / DPI)