Ballad Health: 112 in ICU, 49 patients dead last week from COVID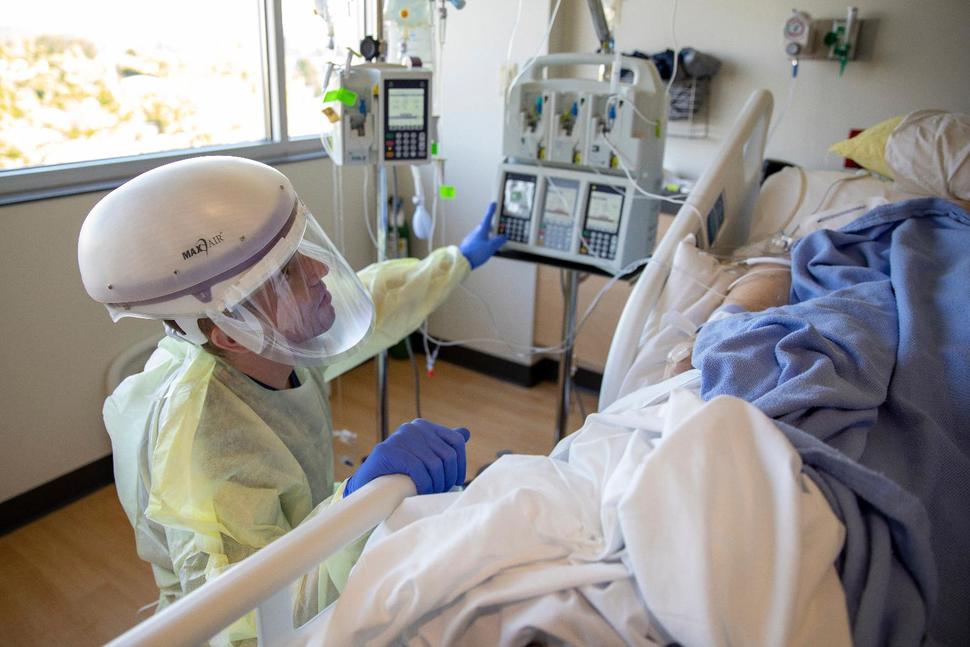 More grim regional details about COVID-19 were revealed by Ballad Health Chief Operating Officer Eric Deaton during his weekly media briefing.
New data shows one-third of patient deaths at Ballad's facilities are a direct result of COVID-related sickness—that includes 49 patients succumbing to the virus last week.
Ballad also posted its highest ICU COVID case count to date on Monday with 112 patients and 84 of them having to use a ventilator.
One bright spot from the healthcare provider—Conner Begley, a teenager from Scott County, Virginia was discharged to another treatment center for step-down care after he battled COVID for 44 days, many of those spent sedated and with assistance to breathe.
(IMAGE: Associated Press)