Bear cub recovered in Elizabethton receiving treatment at UT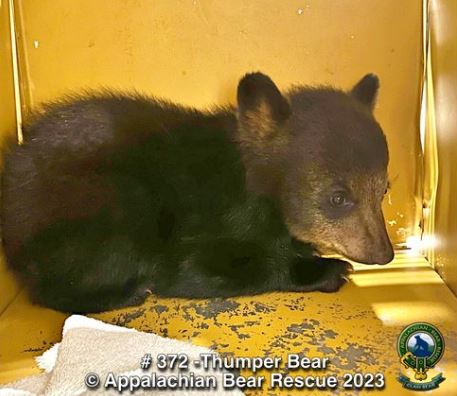 An orphaned baby bear cub recovered in Elizabethton on Sunday is now being treated at the University of Tennessee College of Veterinary Medicine.
Appalachian Bear Rescue in Townsend said in a social media post that the animal they've nicknamed Thumper Bear is able to drink liquids out of a bowl and that will limit the amount of human interaction he has to have before being released later in life. He was cared for by the Tennessee Wildlife Resources Agency prior to his trip to Blount County.
The organization is seeking donations to help care for Thumper in the coming weeks as well as the other bears being treated.
(IMAGE: Courtesy of Appalachian Bear Rescue / Official Facebook)