Blue Plum Festival reveals 2022 lineup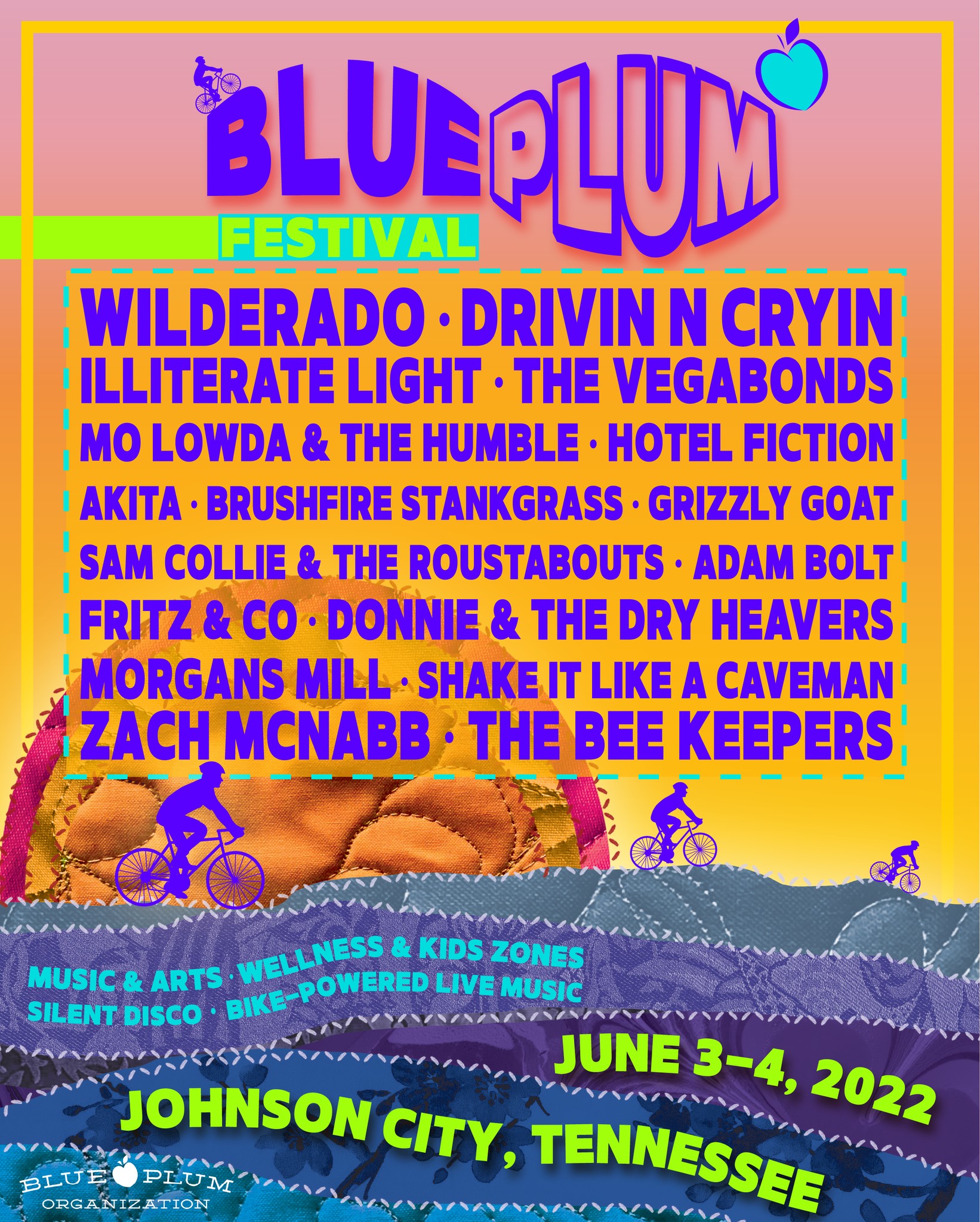 The Blue Plum organization unveiled the lineup on Thursday for this year's Blue Plum Festival. Names set to perform in Johnson City include Wilderado, Hotel Fiction, and Akita. Additionally, the band Illiterate Light will host their first ever bike-powered performance.
A silent disco will happen, as well as kids' activities and art displays. A full lineup and more information can be found on BluePlum.org. The Blue Plum Festival happens June 3rd and 4th in Downtown Johnson City.
Read more and see the full lineup on the Blue Plum Organization's social media , as well.