Bobcat kittens from Montana to find new home at Kingsport's Bays Mountain Park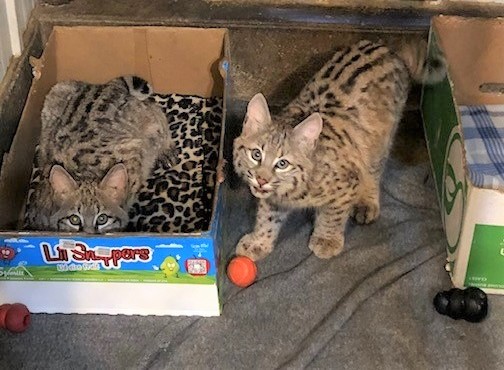 Two new additions to the wildlife preserve at Bays Mountain Park are being picked up in Montana this weekend for a trip back to Kingsport.
The city announced two kittens from a clutter of bobcats currently in captivity will be one of several additions to the bobcat habitat in the coming months but park officials will keep them in quarantine until they are comfortable with the new surroundings.
The bobcats are brothers born on May 3rd and were part of a litter of four. The critters' names will be announced at a later date.
(IMAGE: Bays Mountain Park and Planetarium of Kingsport)