Boone Police shoot stolen farm tractor's tires during pursuit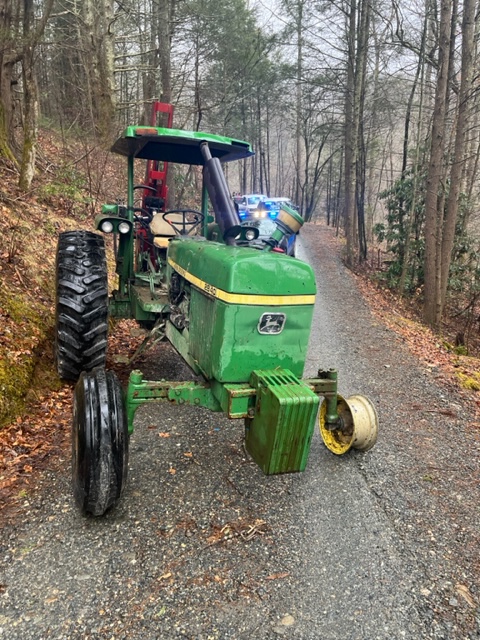 A deputy with the Boone, North Carolina Police Department was forced to shoot the tire of a stolen farm tractor during a pursuit on Tuesday. A social media post by the department says the suspect, Ronnie Hicks, was no stranger to local police.
Hicks reportedly stole a tractor, then drove it through a parking lot attempting to hit pedestrians. He did succeed with hitting cars, dumpsters, and a church according to the post. Once the tractor was in an isolated area, one officer was given the go-ahead to shoot one of the tractor's tires, after spike strips had no effect. Ronnie Hicks was taken into custody after deputies deployed a stun-gun to subdue him.
(Image: Town of Boone Police Department)