Bristol auto sales legend and academic philanthropist Bill Gatton dies at 89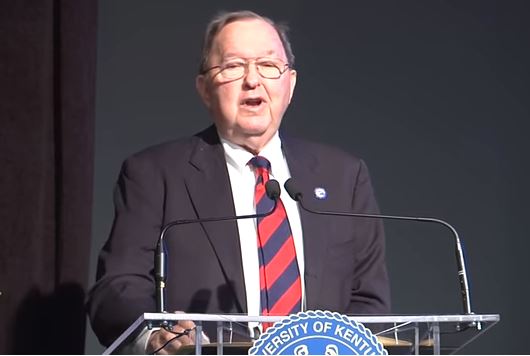 The car salesman that got laughs from memorable TV ads in the 1970s and became a fixture in the auto sales business of the Mountain Empire has died.
Bill Gatton passed away Monday at the age of 89, according to WJHL. His love of sales began in grade school going door to door selling garden seeds, he said during an interview in the mid-2010s. That grew into pursuits of the auto consumer in his native Kentucky and then in Bristol.
Gatton also gave back to further education, including funds to start the College of Pharmacy at East Tennessee State University and a $20 million gift to his Alma mater the University of Kentucky where a business school bears his name.
"A lot of people ask me, 'Why does an old fellow like you want to keep on working?' Well, I wanna keep on working because I want to make more money so I can give it to the University of Kentucky," Gatton jokingly said in an address in Lexington in 2014.
(IMAGE: University of Kentucky / YouTube official channel / DPI)