Brutal storm cell in Mountain Empire leaves damages in its wake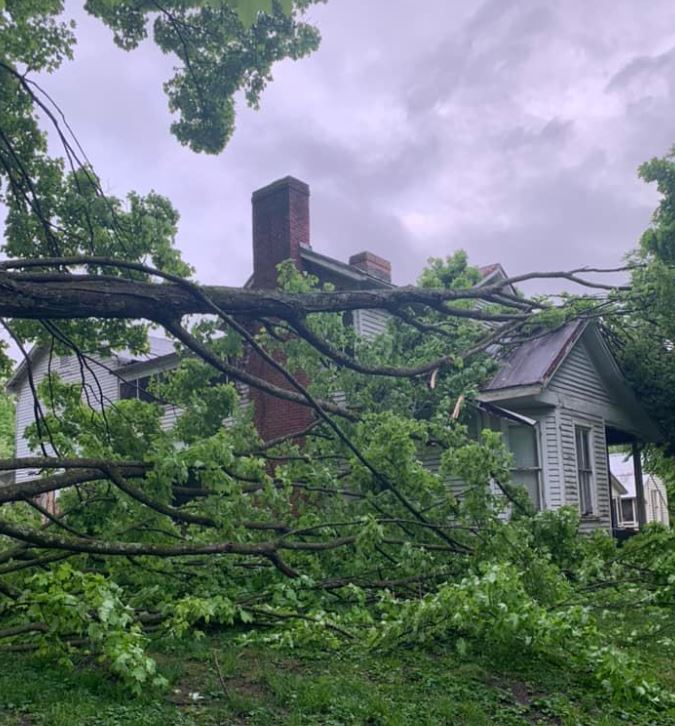 A brutal storm cell dumped inches of rain and hail, left thousands without power, and turned Friday's commute into a nightmare with blinding winds.
The weather system spawned tornado warnings across Northeast Tennessee and Southwest Virginia during rush hour. There have been no confirmed touchdowns by the National Weather Service but Interstate 81 commuter Thomas Martin said he witnessed cloud rotation near the 26 interchange in Kingsport.
"…Just limbs and a lot of leaves and some trash but it was like a shadow that crossed the road," Martin told us.
Officials in Chilhowie, Virginia continue to block off a portion of their town after the winds peeled off the roof of a business building on East Main Street.
(IMAGE: M. Nelson via Hawkins County Emergency Management Agency / Official Facebook / DPI)