Cameras to be posted at four Bristol Virginia school zones to catch speeders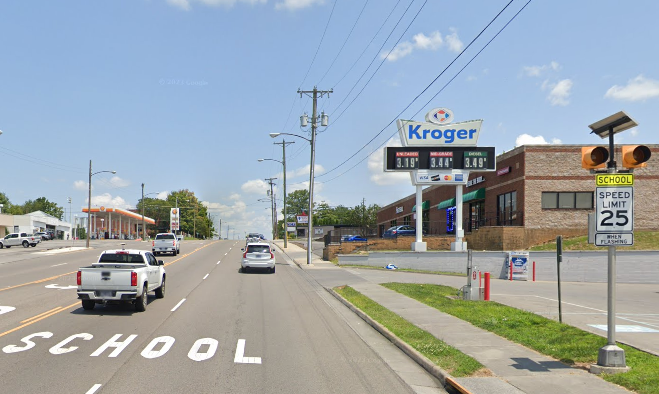 The Bristol Virginia Police Department is giving morning commuters ample notice of newly installed cameras positioned to capture speeders in school zones within the city.
An agency statement said the automated system was warranted after a 2022 study showed a significant problem with drivers going over the speed limit posing a threat to parents, students, and school officials. The cameras are posted near Saint Anne's Catholic School, Virginia High, Virginia Middle, and Stonewall Jackson Elementary.
Drivers caught speeding will receive a warning message through the mail when the cameras are triggered at high speeds when the cameras go live beginning Oct. 2nd. Enforcement begins in early November.
(IMAGE: Captured through Google Lens for media use)