'Career offender' from Kingsport sent to prison for life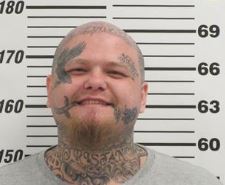 A Kingsport, Tennessee man was labeled a career offender by a federal court judge who sentenced him to life in prison on drug and weapon charges.
Jeremy Smallwood, 38, was found guilty in US District Court in Greeneville following a three-day trial on charges of selling heroin and marijuana while in possession of two guns during his August 2020 arrest.
Judge Clinton Corker said Smallwood also threatened witnesses in the case.
(IMAGE: Courtesy of Tennessee Department of Correction)