Carson Newman president slams comments made at private education event with Governor Lee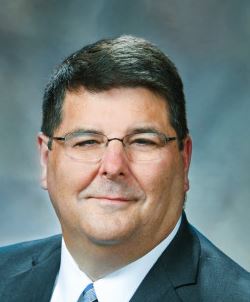 Carson Newman University President Charles Fowler is speaking out against unflattering comments about teachers made by Hillsdale College leader Larry Arnn at a private gathering with Tennessee Governor Bill Lee.
Fowler called Arnn's comments derogatory, misguided, and uninformed and said the 70,000 teachers in Tennessee deserve better especially for their roles during the pandemic.
Statement from Carson-Newman University President Charles A. Fowler on recent disparaging comments about Tennessee Teachers and Education Programs: pic.twitter.com/v1O1OAtVFc

— Carson-Newman University (@carson_newman_u) July 5, 2022
Arnn, who has been hand-picked by Lee to jump-start charter schools in the Volunteer State, said teachers are being trained "in the dumbest parts of the dumbest colleges in the country." The governor told a talk radio host that Arnn's comments were not about Tennessee teachers but aimed at the left-wing agenda that has been woven into today's education system. Lee also said the subject will not be debated further.
(IMAGE: Carson Newman University)