Catastrophic damage left by floodwaters in Buchanan County, Virginia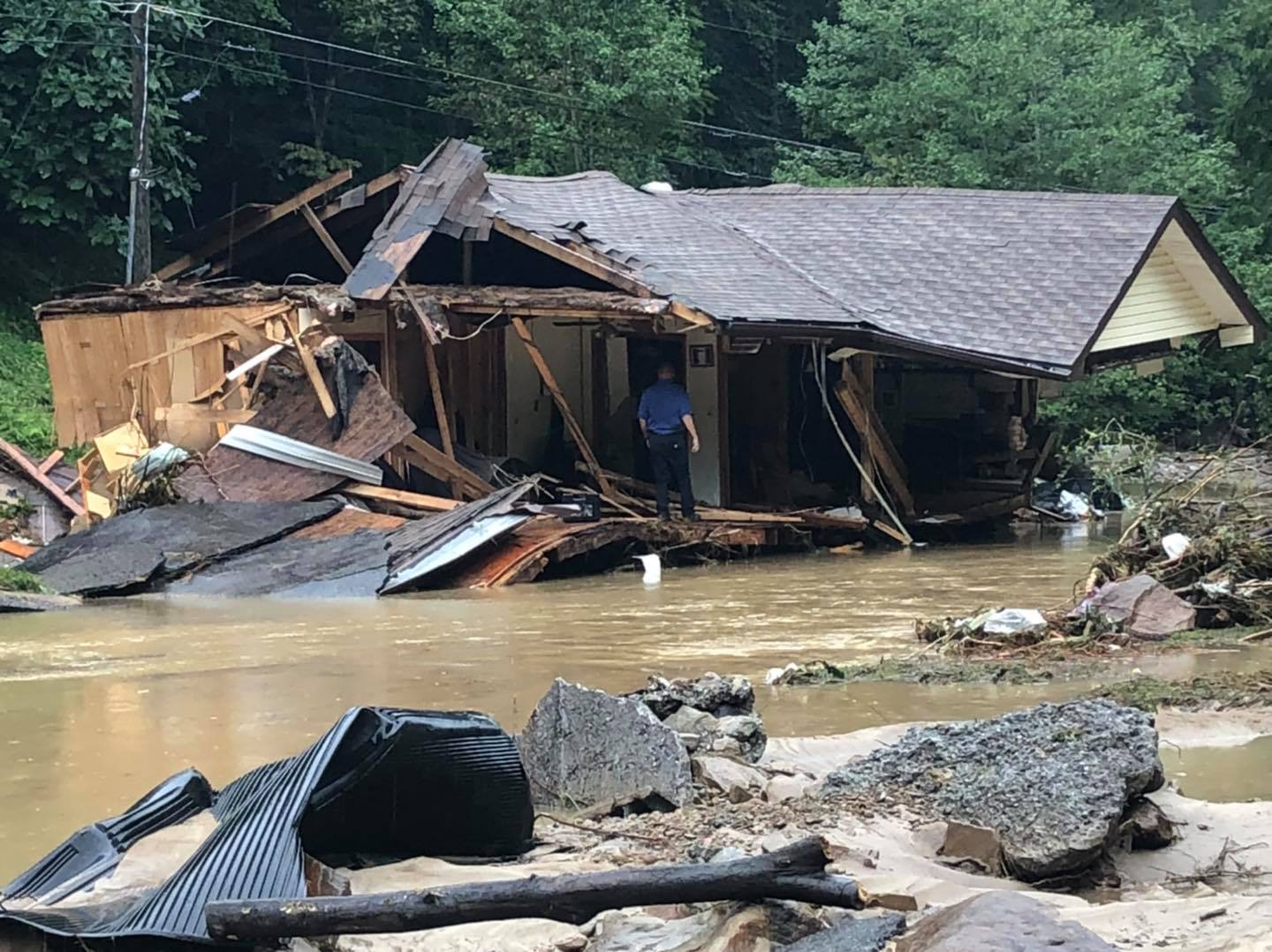 A weather system that dumped six inches of rain in some areas has left devastation in Buchanan County, Virginia.
Sheriff John McClanahan said some residents are cut off in portions of the Hurley community while four people are unaccounted for. Emergency teams from surrounding areas including Bristol arrived to assist in evacuations due to floodwaters rising around homes that have lost all utilities.
County disaster workers estimate more than 300 homes and property were either partially or completely damaged while almost two dozen homes broke off of their foundations due to the rushing water that came off the mountain.
Some residents turned away search crews who warned them of another batch of showers will make their rescue unlikely. The National Weather Service in Charleston, West Virginia said anywhere from 2 to 6 inches of additional rainfall is forecast for Buchanan County.
(IMAGE: City of Roanoke, Virginia EMS Fire / Facebook / Digital public file)