Convicted killer to have post conviction relief hearing in Carter County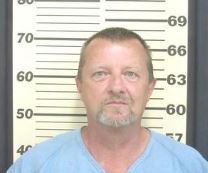 A man found guilty in 2015 for the bludgeoning death of a 78-year-old resident is asking for post-conviction relief in Carter County.
A hearing is scheduled for this week for Timothy Pate who is currently serving a life sentence for the 2012 murder of Lonnie Townsend. Pate and his girlfriend had befriended Townsend who police said was killed by Pate with a hammer.
Prosecutors said Townsend's body was rolled up in a carpet and dumped in a remote section of Unicoi County. Pate lost an appeal case in 2018 where he accused a jury member of bias.