Crash on Interstate 81 involving three big rigs snarls traffic for miles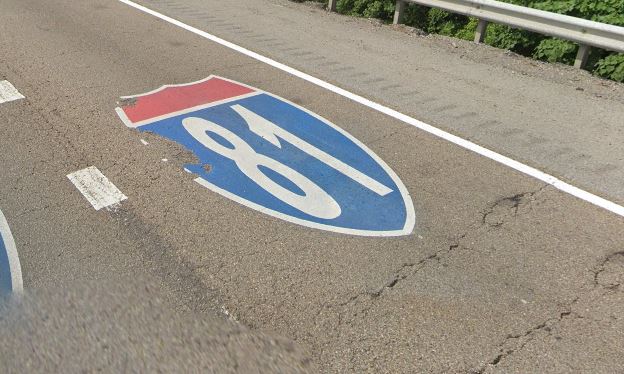 The Virginia State Police said a wreck involving three tractor-trailers caused traffic to be diverted off of Interstate 81 Tuesday in Marion.
The crash occurred just before 11 a.m. near Exit 44 when the first big rig ran off the left side of southbound 81, plowed through the median, and then into a tractor-trailer in the northbound lanes.
Debris from that impact then struck a third 18-wheeler headed northbound, according to the preliminary investigation by VSP.
One driver was seriously injured while two others were transported for minor injuries, the report said.
The Virginia Department of Transportation reported cleanup of the wreck caused a 9-mile traffic jam. Police diverted traffic off of the highway northbound and down onto Lee Highway to help with safety work.
(IMAGE: Bristol Broadcasting Co News Archive)