Death at Johnson City convenience store labeled a homicide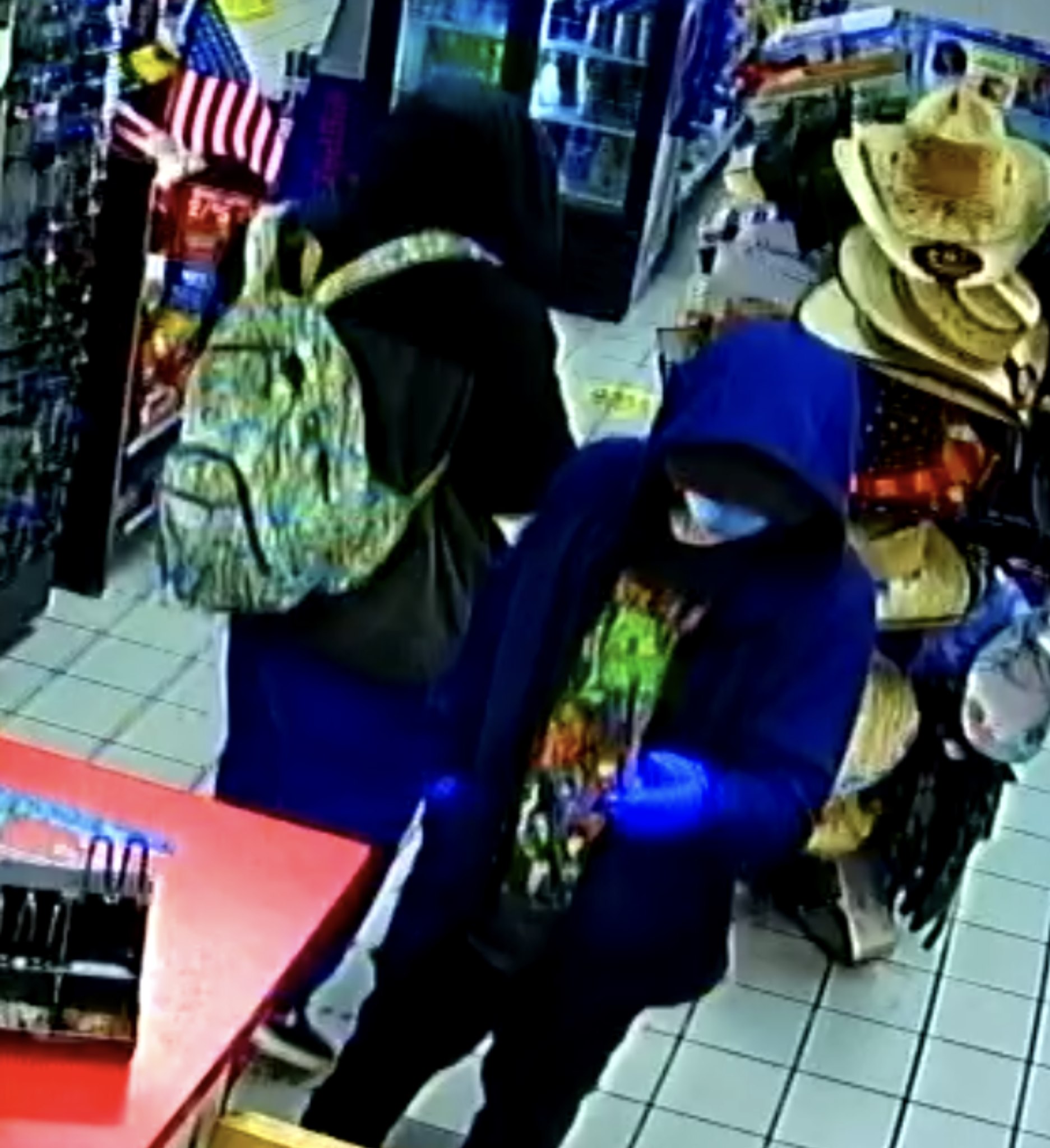 Johnson City police have labeled the death of a store clerk at a convenience store a homicide.
A report from Chief Billy Church's office said the male victim was found dead after surveillance cameras recorded the killing at Roadrunner Market on North Broadway just before 1 a.m. Friday during a robbery.
Two male suspects wearing hoodies and glasses to conceal their identities can be seen grabbing handfuls of cash from a register drawer placed on the counter.
The name of the victim has not been released. Police are asking anyone with cameras around or near North Broadway to review their footage for help in the investigation.
(IMAGE: Distributed for use by JCPD / Official Facebook)