DEVELOPING: Rape suspect Sean Williams escapes 1 mile from federal courthouse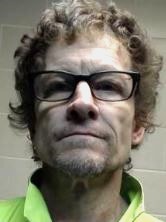 Northeast Tennessee suspect Sean Williams, who was jailed on numerous state and federal charges including rape and child sex crimes, escaped from police custody Wednesday morning.
A report from the US Marshals Service said Williams made his way out of a transport van at 7:30 a.m. near Summer Street–that's just a mile from the federal courthouse in Greeneville. One report said the suspect kicked out a window in the vehicle to escape. Williams was scheduled for a motions hearing requested by his attorney in US District Court on Wednesday afternoon.
Authorities reported Williams was being transported to that hearing from a holding facility in Kentucky. All Greeneville and Greene County Schools have been placed on lockdown. Williams was unsuccessful in a jail escape attempt on July 23 from the Washington County Detention Center in Jonesborough.
(IMAGE: Published by US Marshals Service / Photo taken on 5.9.23)