Dickenson County Sheriff's Office investigating possible sexual assault at elementary school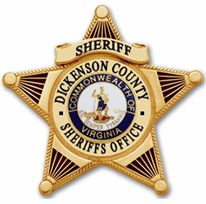 Dickenson County, Virginia Sheriff, Jeremy Fleming, confirmed an investigation is active and ongoing regarding a possible sexual assault at Ervinton Elementary School. Fleming says the sexual assault allegation involves two students, and the case is being forwarded to the Commonwealth Attorney's Office for review.
The child's mother took to social media on the matter, stating her six year old son had been sexually assaulted by a female student a minimum of 22 times. The mother claims her son reported the assaults to an Ervinton School official as the alleged incidents happened.
Sheriff Fleming says video footage was reviewed and joint interviews have been conducted. Updates on this will be provided as they become available.
(Image: Dickenson County Sheriff's Office)