Dollywood closes park Dec. 23 due to anticipated winter weather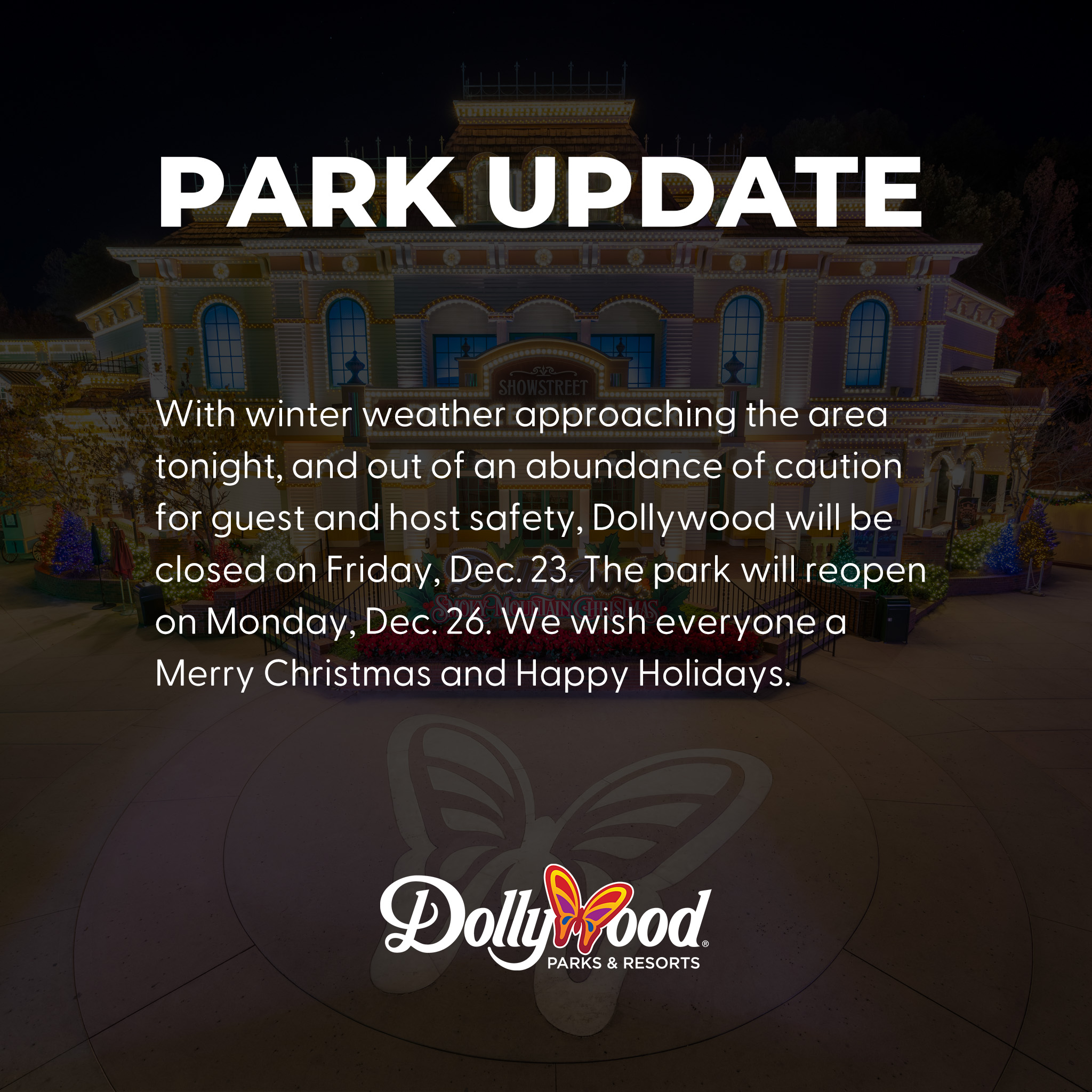 Officials at Dollywood announced that the park is closed Friday, December 23rd in anticipation of winter weather. The East Tennessee region is expected to see severely low temperatures throughout the weekend, in addition to heavy wind.
Dollywood says they're closing on Friday out of an abundance of caution to keep both park guests and employees safe. Dollywood reopens to normal operating hours on Monday, Dec. 26th.
(Image: Dollywood)