Domestic incident in Hawkins County leads to three counts of aggravated assault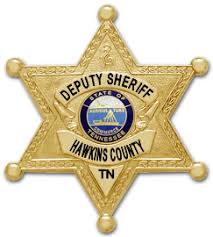 A Hawkins County grandfather was assaulted and had a gun pointed at his head in front of his grandchild according to a criminal complaint.
Austin Shane Jones, 28, is charged with three counts of aggravated assault based on the domestic incident reported in the 200 block of Dodge Drive of Rogersville.
A deputy said the grandchild had called their grandparents because their parents would not wake up. When they arrived, police said Jones became violent including starting a physical altercation and then leaving the room and returning with a gun.
(IMAGE: Bristol Broadcasting Co News Archive)