Driver in stolen truck stopped in his tracks by an airbag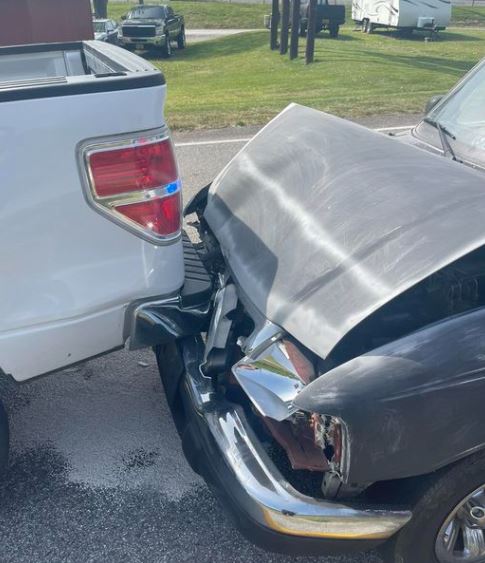 A police chase in two states ends in Virginia after the suspect in a stolen truck tried to strike a Kingsport patrol car and then hit the Weber City police chief's truck trying to escape.
Lukus Ketron is charged with multiple violations after he drove the truck recklessly on Lynn Garden Dr. and US 23 including speeding through a school zone.
Ketron's collision with the truck caused the airbags to deploy bringing him to a stop and his arrest after a foot chase.
S
(IMAGE: Weber City Police Department / Official Facebook)