East Tennessee man facing 13 charges connected to December incident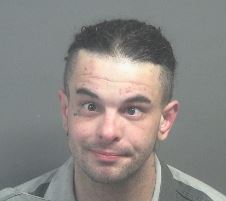 A Newport, Tennessee man has been indicted on 13 charges related to a police pursuit last month where he reportedly shot at several officers and threatened a female passenger with a gun.
Gary Ball, 36, has been served with warrants for aggravated kidnapping, nine counts of aggravated assault, and evading arrest connected to the Dec. 9th incident.
A report from the TBI said Ball shot at Newport officers and Cocke County deputies and held the female at gunpoint.
(PHOTO: TBI)