ETSU Athletics hosts groundbreaking of new indoor baseball facility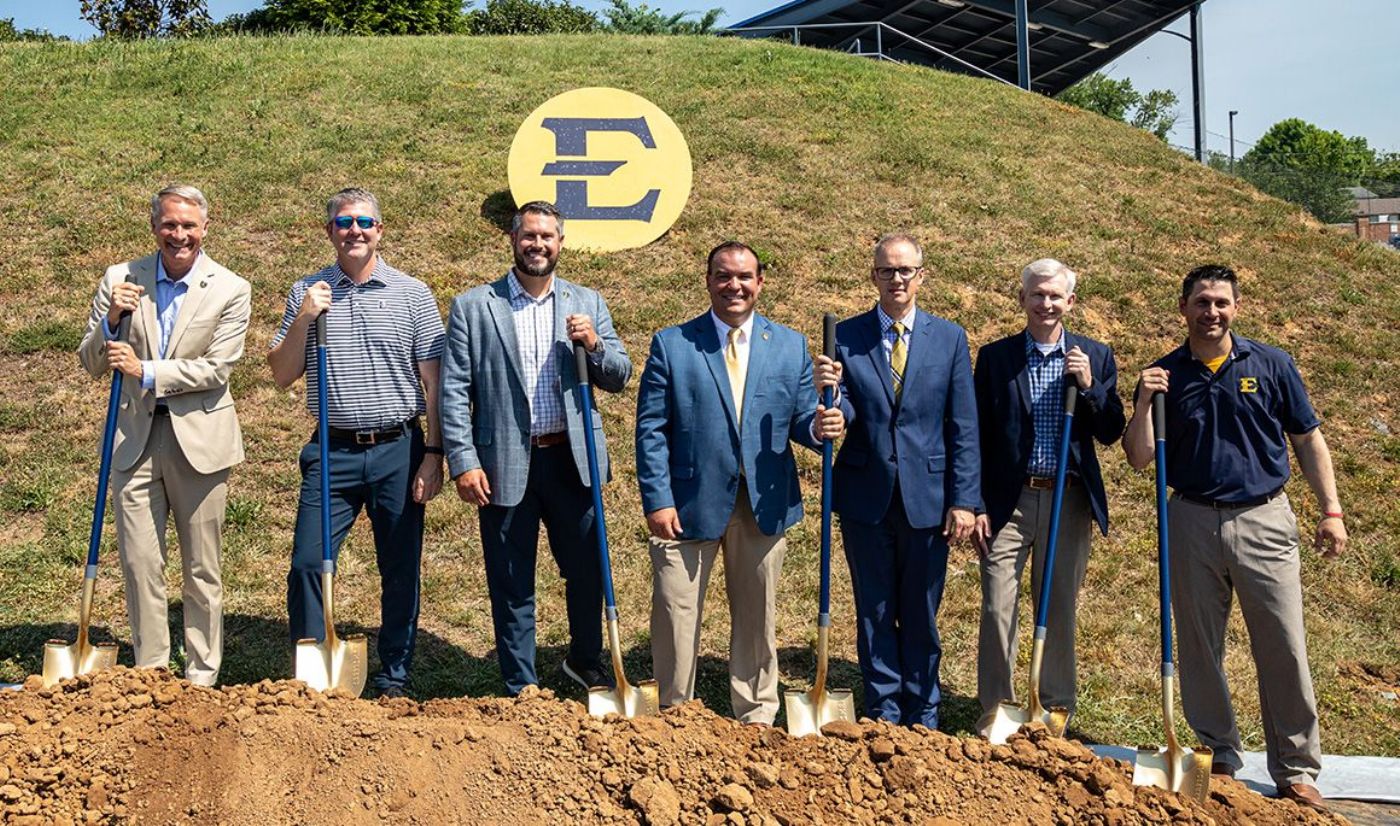 The athletics department at East Tennessee State University hosted a groundbreaking ceremony on Friday to kick off construction on a new indoor training facility at Thomas Stadium, home of ETSU baseball.
Officials say the training facility will be transformational for the baseball program, and will sit adjacent to the Bucs' dugout down the right field line. Construction on the $2.75 million project is set to begin later this year.
Read more on ETSU Buccaneer Athletics' website here.
(Image: ETSU Athletics)