80th Annual Santa Train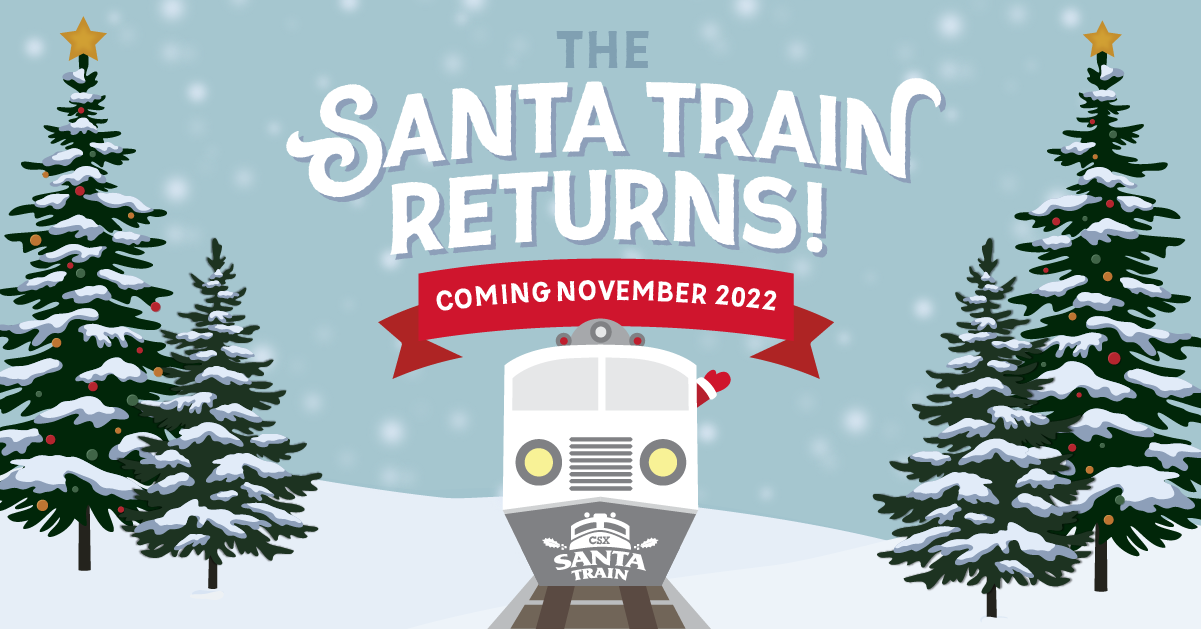 It's official! The Santa Train will return to the rails Saturday, Nov. 19, for its 80th year! Feedback and community support, in addition to positive developments regarding staffing, have made it possible for the train to run its traditional route from Shelby Yard near Pikeville, Ky., to Kingsport, Tenn. Make sure to follow our social media channels for additional details in the days and weeks to come.
Each year, the Santa Train travels from Pikeville, Ky., to Kingsport, Tenn., on the Saturday before Thanksgiving in celebration of the holiday season. The Santa Train makes 14 stops in Kentucky, Virginia and Tennessee, distributing more than 15 tons and $300,000 worth of clothing, food, candy, toys and gifts to thousands of people. The annual project, co-sponsored by CSX, Food City, the Kingsport Chamber of Commerce, Appalachian Power and Soles4Souls, is one of Appalachia's most anticipated holiday traditions.
(Image CSX, Santa train)