Jason Bonham's Led Zeppelin Evening at the Martin Center for the Arts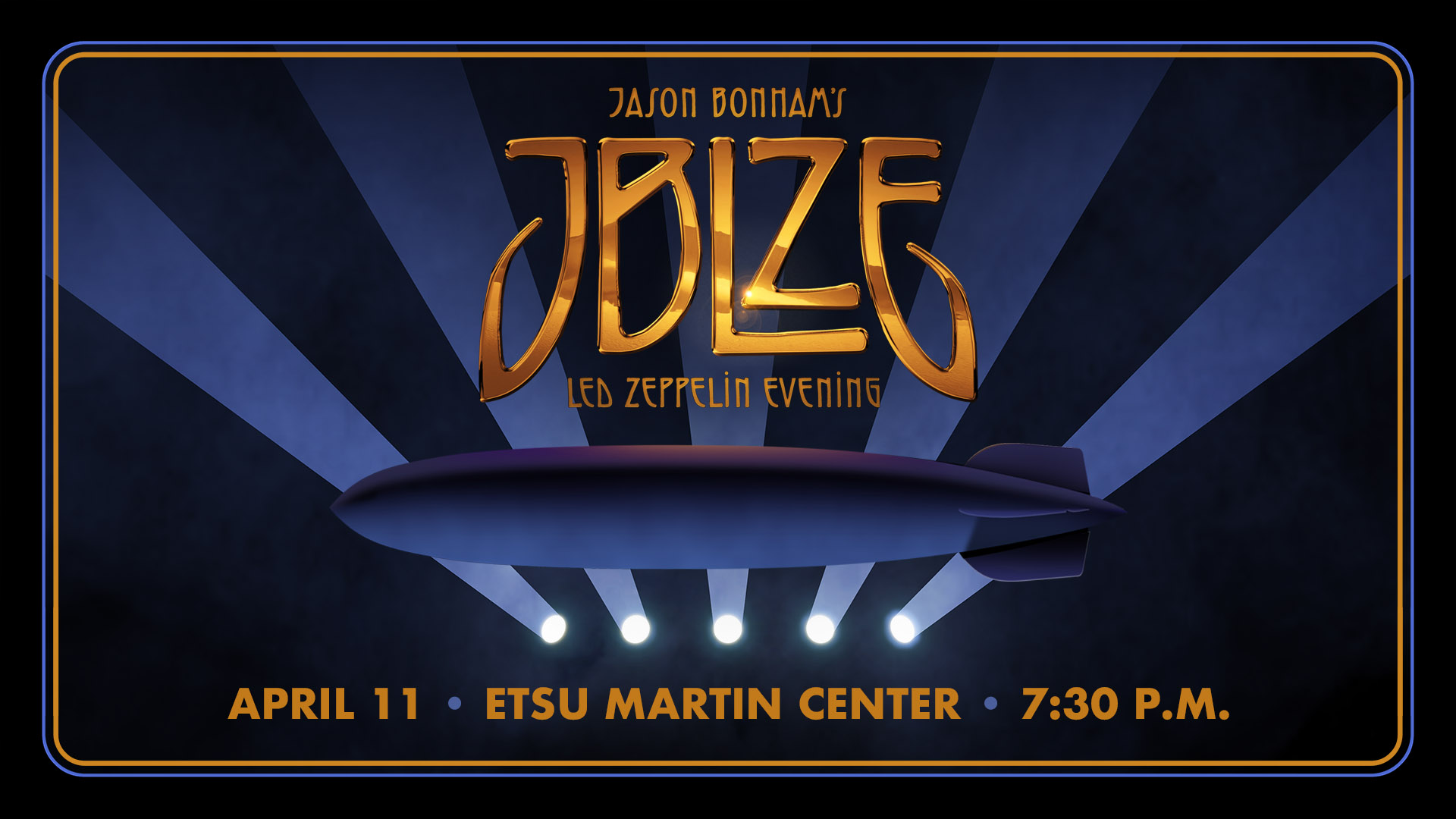 As the son of legendary Led Zeppelin drummer John Bonham, Jason Bonham spent his childhood at the feet of rock 'n' roll royalty when he wasn't at the drums himself. By his teens, he was in bands opening for Queen, Meatloaf and Ted Nugent and has played Led Zeppelin reunions, Woodstock 2, tributes to Muddy Waters, has numerous film credits and has toured and recorded extensively.
The legacy drummer will bring his 2022 version of "Jason Bonham's Led Zeppelin Evening" to the East Tennessee State University Martin Center for the Arts on Monday, April 11, at 7:30 p.m. in the center's ETSU Foundation Grand Hall. Local tickets will go on sale on the ETSU Martin Center website at 10 a.m. Friday, Feb. 18.
"We are thrilled to announce an ETSU Martin Center Series event featuring yet another rock 'n' roll legend, actually a legend's son, touring in his father's memory," said Jennifer Clements, executive director of the Martin Center and University Events. "Jason Bonham and his 'Led Zeppelin Evening' has an amazing 2022 tour scheduled, and we can't wait to hear those timeless Led Zeppelin tunes and classic riffs reverberating through our Grand Hall."
The JBLZE tour was born out of the one-show 2007 Led Zeppelin reunion in London, dubbed Celebration Day, which featured Jimmy Page, Robert Plant and John Paul Jones with Jason Bonham on drums, in an homage to his father, considered by many to be the greatest drummer in rock 'n' roll history.
"Since 2010, JBLZE has celebrated the music of Led Zeppelin, giving fans a rare look into the legendary group's inner sanctum …" said a Forbes magazine article. "On stage during each JBLZE performance, Jason Bonham goes to great lengths to expose a new generation of Led Zeppelin fans to the legacy of his father."
Jason Bonham's Led Zeppelin Evening has been lauded for its authentic Zeppelin sound, from vocals to instrumentals.