Jonesborough Christmas Parade
December 10, 2022 @ 6:00 pm

-

7:30 pm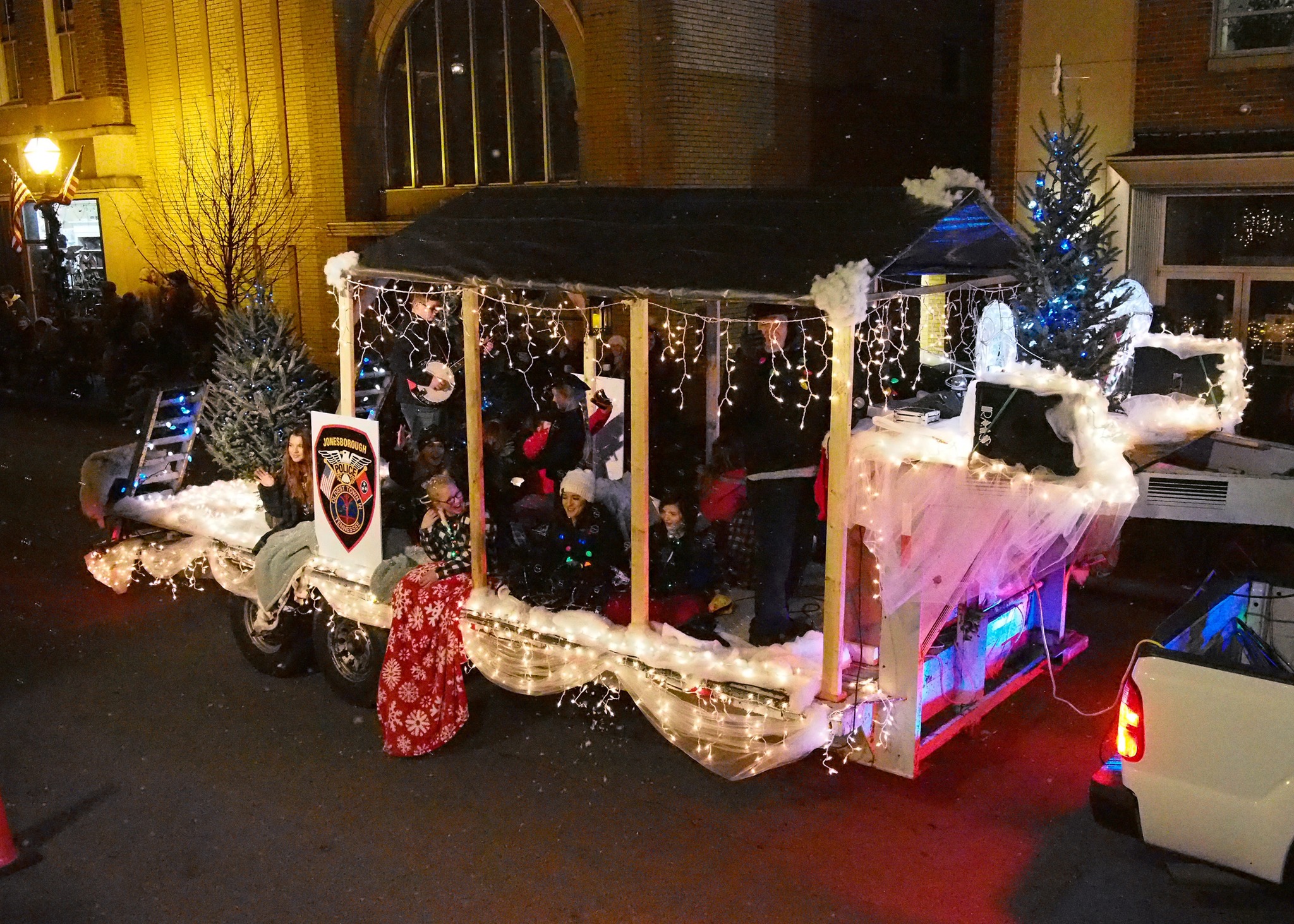 What better way to entertain the kids and keep them on their good behavior for a visit from Santa than the annual Jonesborough Christmas Parade. The most unique thing about this parade is the fact that it takes place at night, because what better way to showcase the floats and parade entries than to decorate with Christmas lights! Traditionally, over half of the entries are musical as well, so feel free to sing along with the church choirs, wave at the passing fire truck decked out in Christmas decorations and look in wonder at the live nativity scene as it passes by.
Folks of all ages will gather along Boone and Main Streets downtown in anticipation of the arrival of floats, bands, classic cars, dancers and, of course, Santa Claus as they make their way downtown. This year's theme is "A Musical Christmas". As one of the only nighttime parades in the area, Jonesborough takes advantage of the beautiful small-town setting in the downtown area as the setting stage for the event.
To register, go to jonesboroughtn.org. Entry deadline is Tuesday, December 6th. Incorporation of live music and lights is highly encouraged for all participants.
Cash prizes will be awarded to 4 entries:
Eagle Award – $200 Mayor's Award – $150 Schubert Club Award – $100 Jonesborough Kiwanis Award – $100
Donations for the Jonesborough Food Pantry are encouraged from participants and can be dropped off at Town Hall.
(image: Town of JBO)