Federal authorities want to seize homes where Big Stone Gap officer was fatally wounded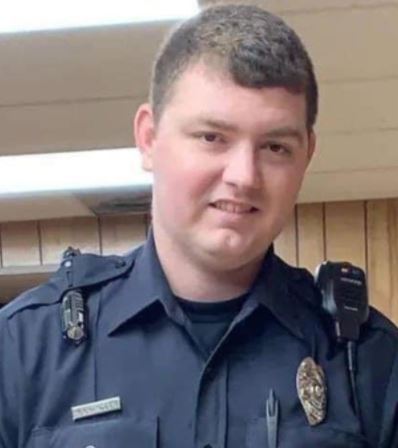 A US Attorney says the owners of two known drug houses in Big Stone Gap allowed dealers to continue to circulate their narcotics and want them seized and turned over to the government.
The dwelling on Orr Street was where Town Officer Michael Chandler was gunned down and later died following a call in 2021. The report said 78 calls for police service for incidents at those homes were made prior to Chandler's death.
Prior testimony said Chandler's accused killer Michael White and others used those homes to funnel drugs into Southwest Virginia.
"On November 13, 2021, Officer Michael Chandler was responding to provide a welfare check on one of these homes at approximately 4:00 AM, where he was shot and killed. Our criminal investigation into Officer Chandler's death resulted in federal charges against Michael White for the murder, as well as federal narcotics charges against White and 18 co-conspirators," wrote U.S. Attorney Christopher Kavanaugh.
"Our investigation also revealed that these two homes were hubs for a narcotics conspiracy that funneled narcotics to Southwest Virginia, and the owners knew about it and allowed it to proceed. In just the 15-month period prior to White's death, there were approximately 78 calls for service for local police to respond to these two homes, including 911 calls. The United States Attorney's will continue to use all the federal laws and tools at our disposal to protect our communities and our citizens."
(IMAGE: Bristol Broadcasting Archives)