Fire Chief: Woman loses toe after foot slips underneath running lawnmower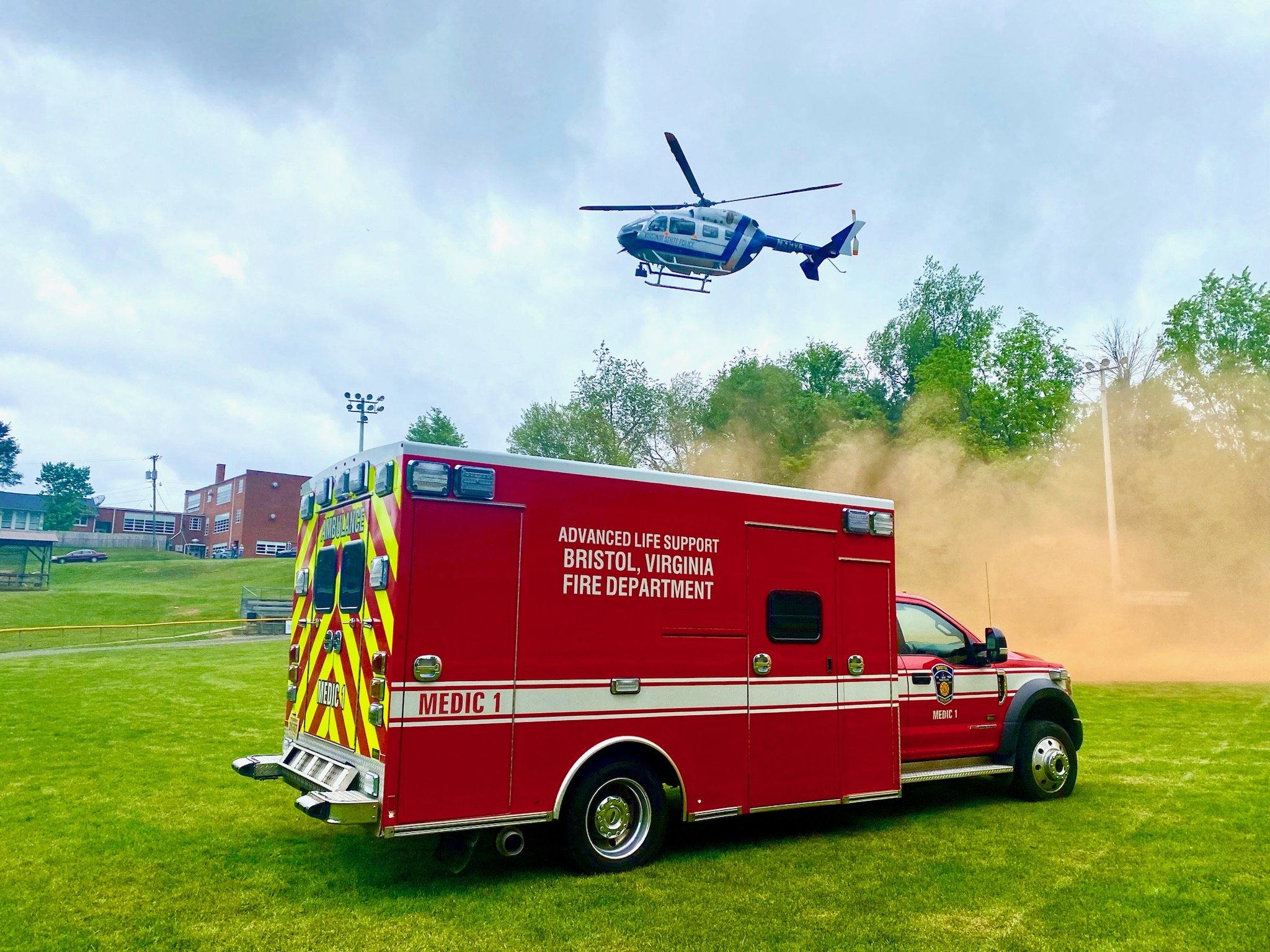 Bristol Virginia emergency officials assisted crews at Highland View Elementary Monday afternoon who were requested to fly a patient with severe injuries to Johnson City.
A report from Fire Chief Mike Armstrong said the female victim lost a toe and her foot was damaged after it slipped and went underneath a running lawnmower.
Armstrong said the patient was stabilized and then loaded onto the medical helicopter at the Highland View athletic field.
(IMAGE: From the files of City of Bristol Virginia Fire Department)