Former Washington County, Virginia officer indicted for sexual battery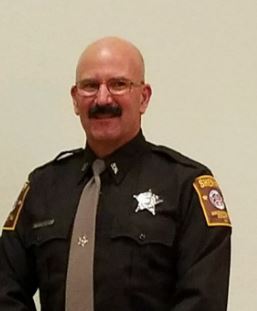 A former Washington County, Virginia police officer is accused of committing misdemeanor sexual battery while on the job.
Special prosecutor Zach Stoots reported the indictment of Troy Hinchey by a grand jury earlier this week. The report said the incident took place on July 23 and the charges were the result of a Virginia State Police investigation.
Hinchey was released from jail after posting a $5,000 bond. He is set to appear in Circuit Court on Feb. 6. The officer was terminated from his position.
(PHOTO: Former Washington County Sheriff's Office employee Troy Hinchey was identified in this picture in a post placed on the WCSO Facebook page in 2016.)