Fun Fest Store opens ahead of 2022 festival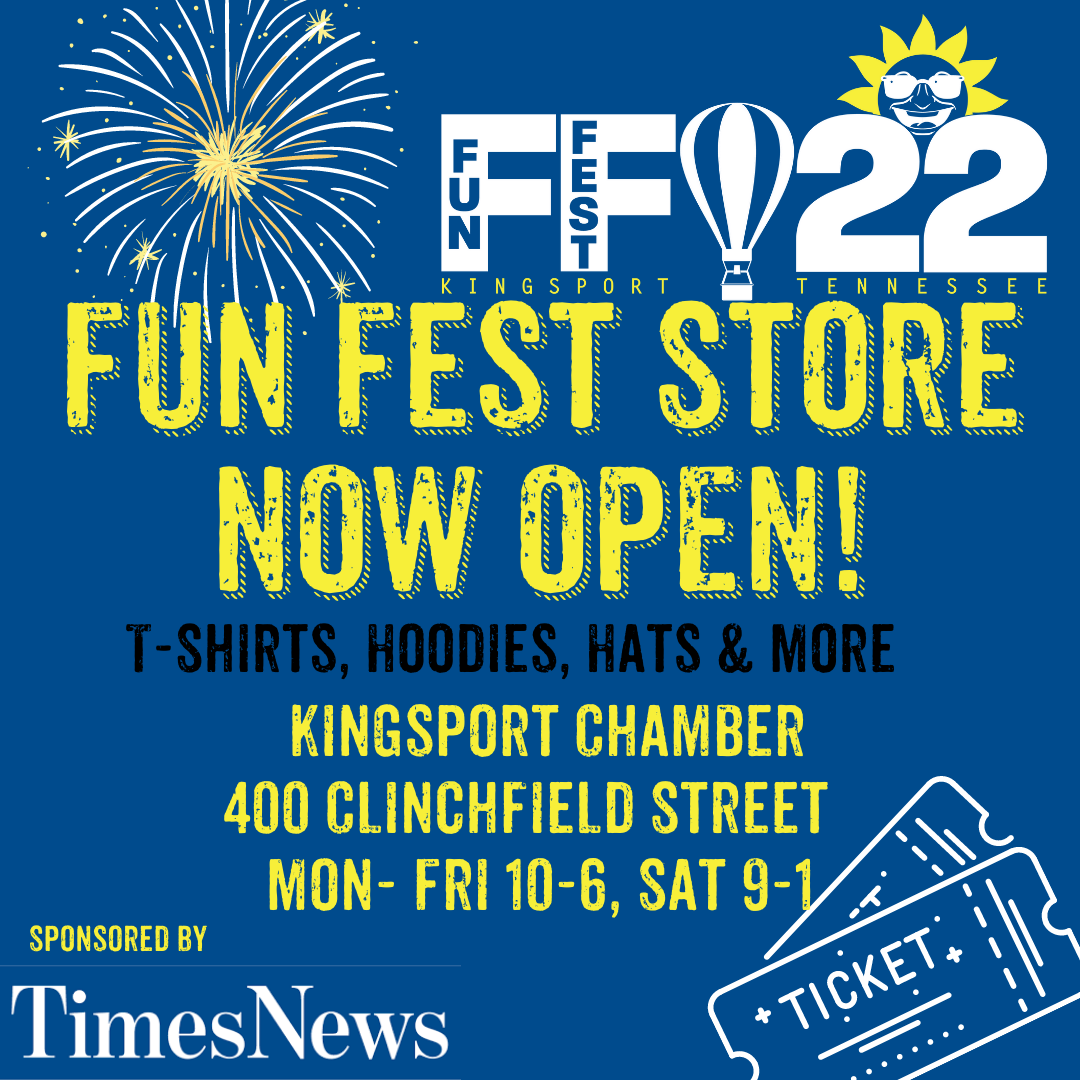 The Fun Fest Store, your one-stop shop for all things Fun Fest is open now. Not only can the public snag some of this year's merch with unique 2022 designs, but tickets to concerts and events can be purchased at the store, as well.
The Fun Fest Store is located at the Kingsport Chamber on Clinchfield Street, and is open six days a week. Monday through Friday, 10 to 6, and Saturdays 9 to 1.
(Image: Fun Fest Kingsport)