Governor to send three keys to upgrade school security to lawmakers following Covenant tragedy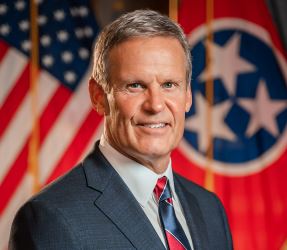 Governor Bill Lee sets a path for enhancing safety at Tennessee schools following the Covenant tragedy.
At Monday's press conference, Lee placed three key steps that legislators will put into bills to pass this session. Those include $140 million to put an armed security guard in every school, establishing a fund that counties and cities can draw from for security upgrades at their schools, and expanding funding for mental health services for students in grades K-12.
Two Democratic House lawmakers were expelled from their committee assignments for participating in disruptions in the chamber by protestors wanting gun control.
Lee's new plan goes without any gun control legislation but he's willing to listen to other lawmakers on plans that would keep guns out of the hands of people who are a threat to themselves or others.
The governor said such red flag laws would have to be balanced with the constitutional rights of gun owners in the state.
(IMAGE: State of Tennessee / Office of the Governor)