Greeneville woman arrested after assaulting juvenile daughter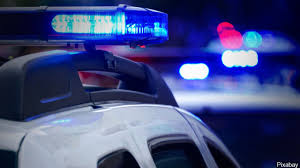 A Greeneville woman was arrested on Thursday, 4/14, after she assaulted her daughter and her daughter's father. According to a GPD police report, Valerie Anderson, 39, went to her ex-husband's residence to pick up her juvenile daughter.
Greeneville Police say the 16-year-old girl refused to leave with her mother because she believed her to be intoxicated. Anderson then began pulling her daughters hair in an attempt to make her leave, and the juvenile locked herself in a room. Anderson then tried to kick the door down, and slapped her daughter's father in the face. Valerie Anderson was arrested for child abuse, domestic assault, and vandalism.
(Image: unsplash)