Health officials announce new 988 suicide helpline operational in Virginia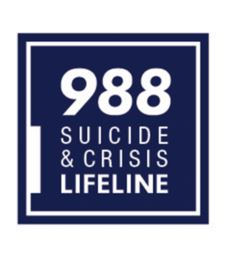 The recently launched National Suicide Prevention Lifeline which can be reached by dialing 988 is now operational in Virginia following a successful transition.
Governor Youngkin calls the hotline a crucial step in transforming our crisis system so that all Virginians have someone to talk to, to respond to, and not be left guessing about accessing help.
Loved ones can also call 988 if they are worried about the person's condition or need for crisis care. Recent data shows that 1,200 Virginians died from suicide in 2020.
(IMAGE: Substance Abuse and Mental Health Services Administration)