'Huge heart': NASCAR car owner eulogize Bruton Smith at Charlotte memorial service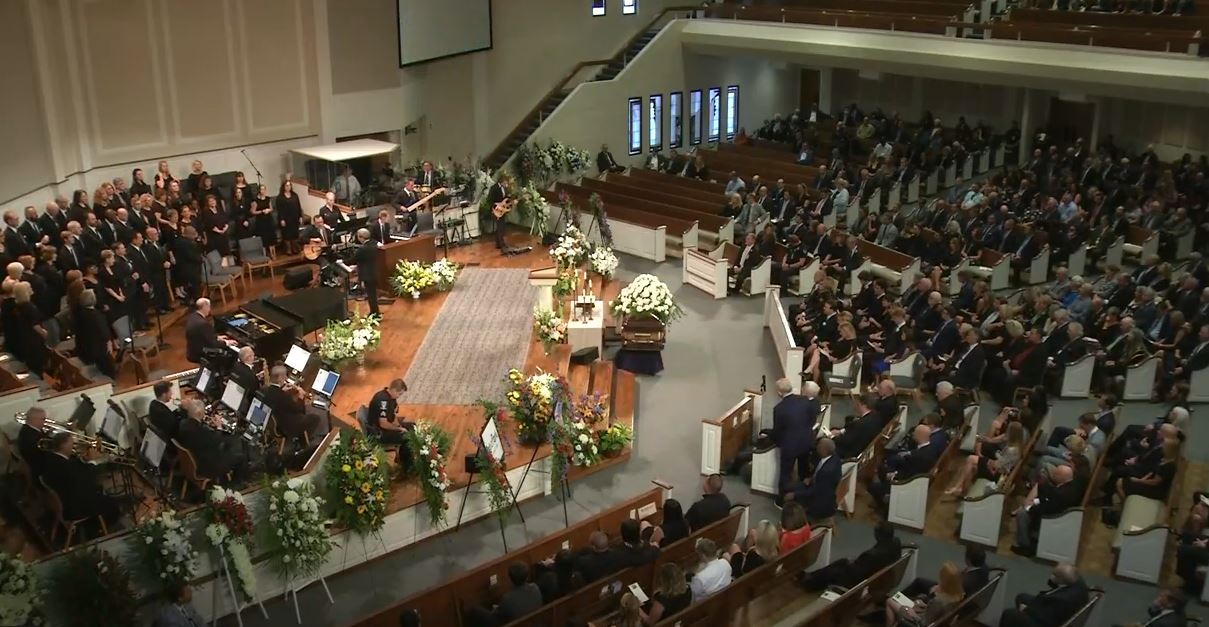 Memorial services were held Thursday in Charlotte for Speedway Motorsports CEO and Bristol Motor Speedway owner Bruton Smith who died last week at the age of 95.
He was eulogized by NASCAR team owners Joe Gibbs and Rick Hendrick who shared car dealership stories and said he never considered Smith a rival but a friend whose gruff demeanor was a disguise for a caring man who raised millions for kids with Speedway Children's Charities.
"He had a huge heart but he was tough and he knew what he wanted and if he didn't achieve it he would never give up. He would try again," Hendrick said.
Gibbs talked about Bruton's innovative flair for building meccas for motorsports fans and how he made personal religious choices in his final years.
"I would just say that God made Bruton. He watched all that he did on Earth and I wouldn't be a bit surprised if Bruton today was sitting with God and telling him about the new project that he wants to do in Heaven," said Gibbs.
(IMAGE: Charlotte Motor Speedway / Official YouTube / DPI)