Johnson City: Break-in victim defends himself with knife while juvenile son in residence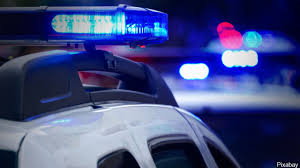 A Johnson City man is behind bars for aggravated burglary after an incident on Montgomery Street Wednesday morning. Johnson City Police arrested Jason Gonzalez after he reportedly threatened to harm a homeowner, while the victim's juvenile son was in the residence.
Investigation revealed the victim refused to let Gonzalez in, so he broke a window, then entered the house. Gonzalez then chased the victim through the house until the victim grabbed a knife to defend himself. Gonzalez left the residence soon after and was located by police in a nearby alleyway. He was arrested on a $20,000 bond.
(Image: unsplash)